Supremely Great Kitchen Gift Bag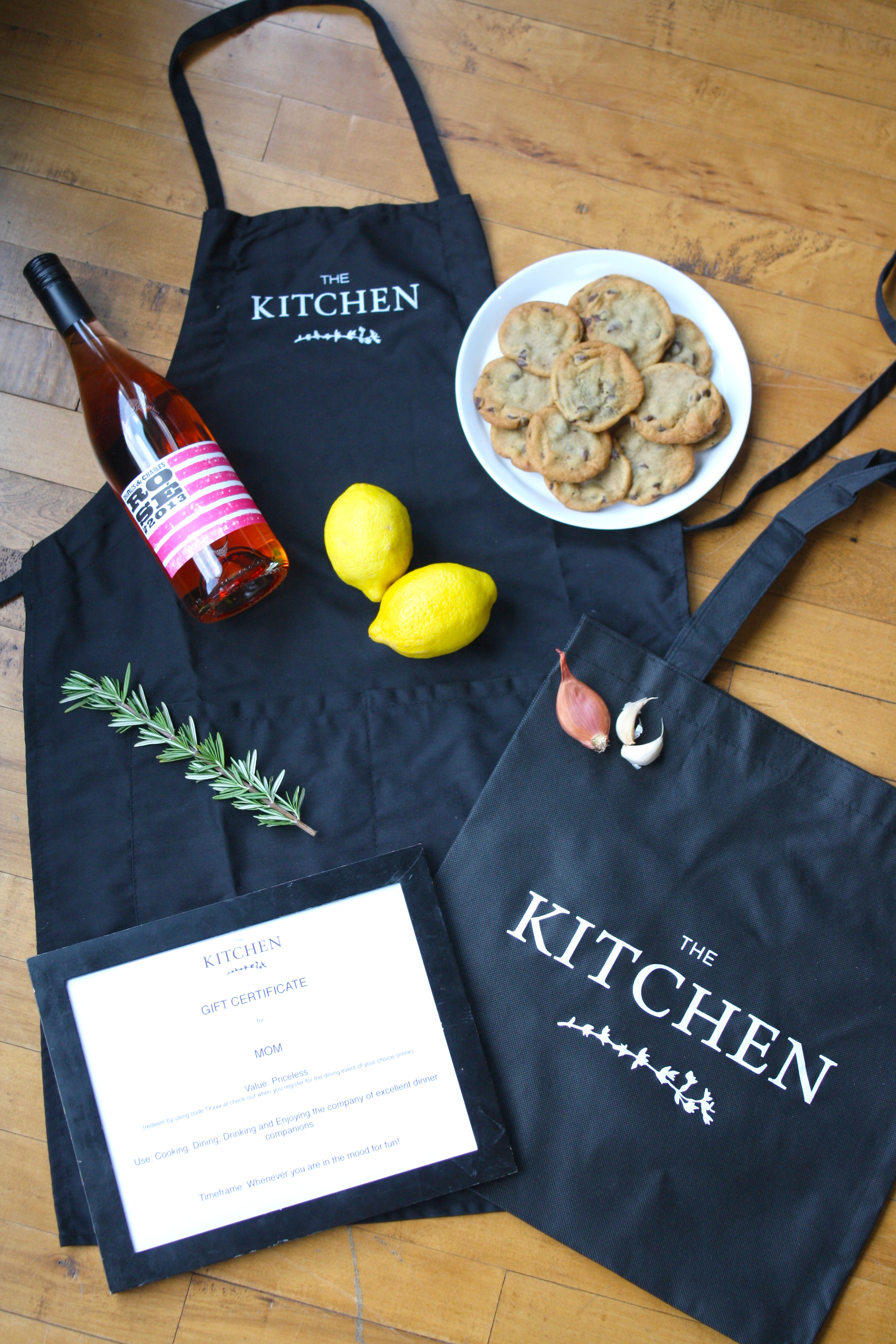 Supremely Great Kitchen Gift Bag
Win extra points with this awesome gift, perfect for your fierce foodie friend! The following will be packaged in our exclusive "The Kitchen" reusable shopping bag:
Gift Certificate for $120 to a Participatory Dining Event of your choice

1 "The Kitchen" logo apron

1 dozen house-made Chocolate Chip Cookies (possibly the best you've ever had)

Your choice of one of the following wines:

Domaine de Pajot Sauvignon Blanc

Bishop's Peak Chardonnay

Honora Vera Rose

Smith & Hook Cabernet Sauvignon

Vivette Pinot Noir

Los Monteros Cava
Gift Bags can not be mailed. Please pick your gift bag up at The Kitchen. Please allow 24 hours before pick-up (you will definitely want fresh cookies to be prepared!).