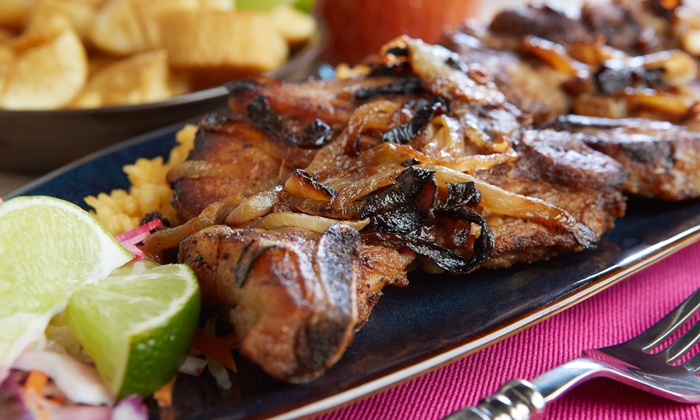 Jamaican Dinner Party
Come sail away into the Caribbean and take a journey with us into this Jamaican culinary experience.
STARTER
Curried Mince Paste
SALAD
Avocado, Orange, Jicama Salad
ENTREE
Tangy, Sort-of Jerk Chicken
Italian Curry Eggplant
Rice & Peas
DESSERT
Bruléed Banana with Rum Sauce and Walnut Cookies
Pricing is per person. Full Bar is available at standard rates.
Please note our signature Participatory Dining Experiences are guided, experiential, and collaborative meal preparation and dining events. They are not a cooking class and you will not be taught techniques or how to prepare a full meal. Instead, you and 4-6 other guests will be responsible for preparing one recipe or course together in our communal kitchen before sitting down to enjoy your well-deserved meal. All cooking ability levels are welcome as our staff will guide you through basic safety and preparation instructions.
We encourage guests to view a sample event, read our FAQs, or reach out to us with any questions regarding the experience. Please indicate any dietary restrictions in the notes section of your reservation and we will do our best to make a suitable substitution. Please refer to our refund policy before reserving with us.